One of Christchurch's favourite summer events – Ben & Jerry's Lazy Sundays – is returning to the Botanic Gardens from this weekend.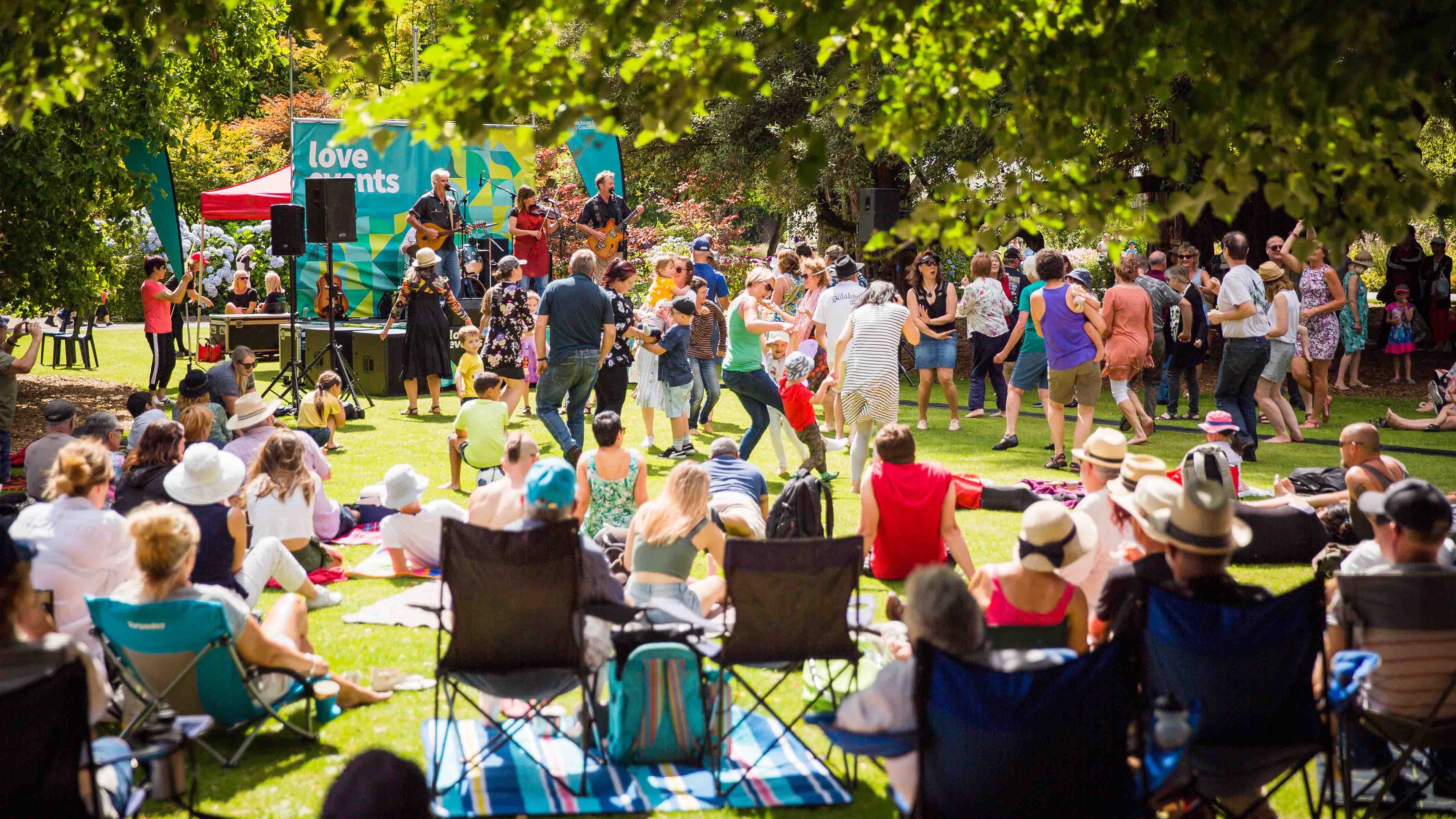 The popular free concert series gives people a chance to spend their Sunday afternoons chillaxing while listening to live music from some of our best home-grown musicians in a beautiful outdoor setting.
"An afternoon with friends and family at Lazy Sundays is a great way to top off our weekend," says Christchurch Council Events and Arts Manager Tanya Cokojic.
The first of the Lazy Sundays concerts is scheduled for Sunday 7 February when King Tubbs and Boogie House will take to the stage.
The Valentine's Day concert on 14 February will open with original folk-noir solo artist Motte performing her violin inspired experimental pop for the Lazy Sundays audience. Ben Woods follows with a promise of a collaboration along with the third act Ryan Fisherman, whose first studio album, Vibe, was released with warm reviews last year.
Ōtautahi's Sarena Close, aka Mousey, along with her band, will cap off the afternoon with her songs revealing a strong sense of melody and emotionally raw sincerity.
The following week the Botanic Gardens will echo with the sound of the fabulous All Girl Big Band which is made up of women who are professional musicians or music teachers in Christchurch. They have spent the past year touring, performing and recording their first CD.
On Sunday 28 February Lazy Sundays will morph into Ōtautahi Together – a special concert with Bic Runga as headline performer along with opening acts Surfing USSR and Holly Arrowsmith. This event will conclude commemorations marking the 10th anniversary of the 22 February 2011 earthquake.
The Ben & Jerry's Lazy Sundays series continues on Sunday 7 March with performances by Hannah and the Band and Run 77.
The final of the concert series will be a farewell to summer on Sunday 14 March with a musical smorgasboard of sounds from One Waka, Scrooge, and Hawaiian Maiden.
Ben & Jerry's Lazy Sundays concerts are free and run from 2pm to 4pm on the Archery Lawn of the Botanic Gardens.