The public holidays for Easter and Anzac Day are bringing some changes to Christchurch's kerbside collection service.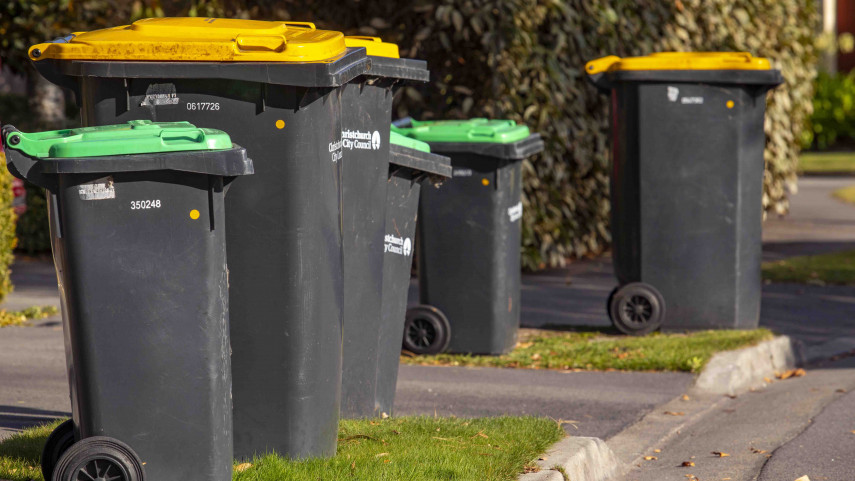 The service will not be operating on Good Friday – 15 April – so people whose bins are normally emptied on a Friday should put them out for collection on Saturday 16 April instead. Bins should be at the kerbside for collection by 6am Saturday morning.
Bins will be collected as normal the week beginning Monday 18 April.
The following Monday, April 25, is Anzac Day, which means there will no kerbside collection service that day. All collections that week will be a day later than normal.
This means that if bin is scheduled to be emptied on Monday, it will be emptied on Tuesday 26 April instead. Tuesday collections will then be emptied on Wednesday 27 April, Wednesday's collections will be picked up on Thursday 28 April, and Thursday's collections emptied on Friday 29 April.  Friday's collections will take place on Saturday 30 April.
"We will be sending out a reminder message to people who use the Christchurch bins app of the changes to the collection dates. The app is a great way to check when your bins are due to go out and which combination of bins should be put out,'' says Council Resource Recovery Manager Ross Trotter. 
"If you see a neighbour putting out their bins for collection on the wrong days over the Easter and Anzac Day period, please let them know about the changes.''
Over Easter weekend, the Styx, Metro and Parkhouse transfer stations and EcoDrops will be closed on Good Friday. They will be open the rest of the long weekend. The Banks Peninsula transfer stations will be closed on Good Friday and Easter Monday but they will be open on Saturday and Sunday.
On Anzac Day all transfer stations and EcoDrops will be closed.