Safety issues could lead to Christchurch's City Mall being turned from a pedestrian mall into a shared zone.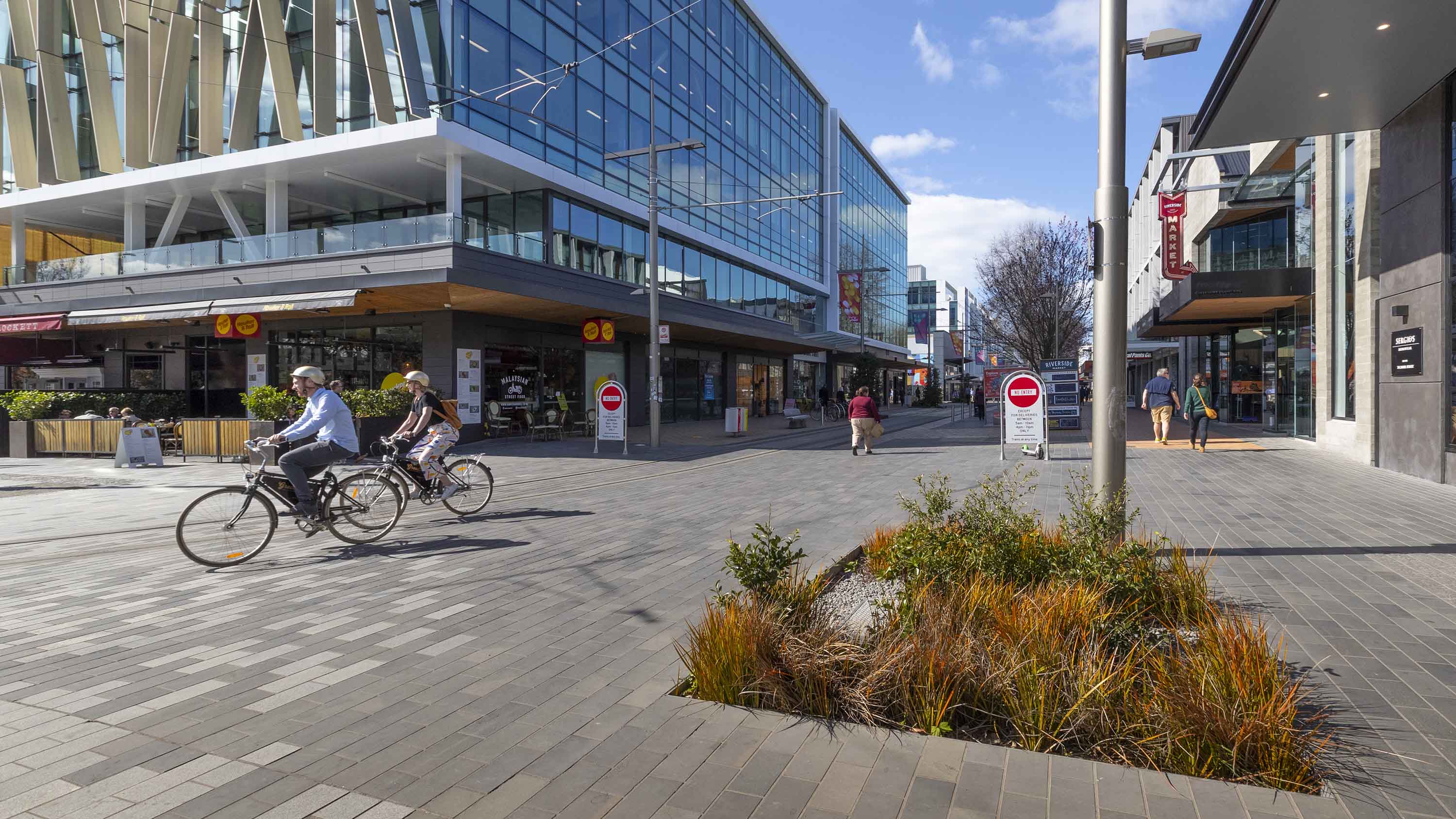 Christchurch City Council has today given staff approval to go ahead and consult with the public on changing the legal status of City Mall.
For nearly 40 years City Mall has been a pedestrian only area. Vehicles servicing the businesses in the mall have only been permitted access between the hours of 5-10am and 4-11pm.
However, since the post-quake rebuild of the central city and the creation of the one-way southbound shared zone on Oxford Terrace, issues have arisen with vehicles entering the mall outside the permitted times, driving in the wrong direction and parking illegally, sometimes on the tram tracks.  Additionally, cycling is currently not permitted in City Mall.
Police have also expressed concerns about the potential risk that vehicles driving through the area pose to the groups of people who congregate at night outside the bars on Oxford Terrace.
The Council is now proposing to turn City Mall into a shared zone area.
Under the proposed changes a 10km/h speed limit would be introduced, cycling would be permitted, and goods vehicles would only be allowed into the shared zone between 5am and 10am.
Retractable bollards would be installed at the Hereford Street end of Oxford Terrace to allow the tram and emergency service vehicles through while preventing other vehicles from entering the shared zone outside those hours.
"We think it would be safer for all road users if the shared zone in Oxford Terrace was extended into City Mall so that we provide a consistent environment,'' says Urban Development and Transport Committee Chair Councillor Mike Davidson.
"Under the proposed changes vehicles will still be able to access the City Mall area but only in the early part of the morning, when there are fewer people around and less potential for conflict. In the busier parts of the day, and in the evenings, Oxford Terrace and City Mall will be for pedestrians, cyclists, and the tram only,'' Cr Davidson says.
Public consultation on the proposed change to City Mall's legal status will begin in the new year.
* City Mall covers the area on Cashel Street between Oxford Terrace and High Street, and on High Street between Cashel Street and Hereford Street.


More from the Council source here