Skateboarders will be executing some nifty tricks at the opening of Bishopdale's newly upgraded skate park this weekend with a Skate Jam offering demonstrations, competitions, learn-to-skate lessons and a free sausage sizzle.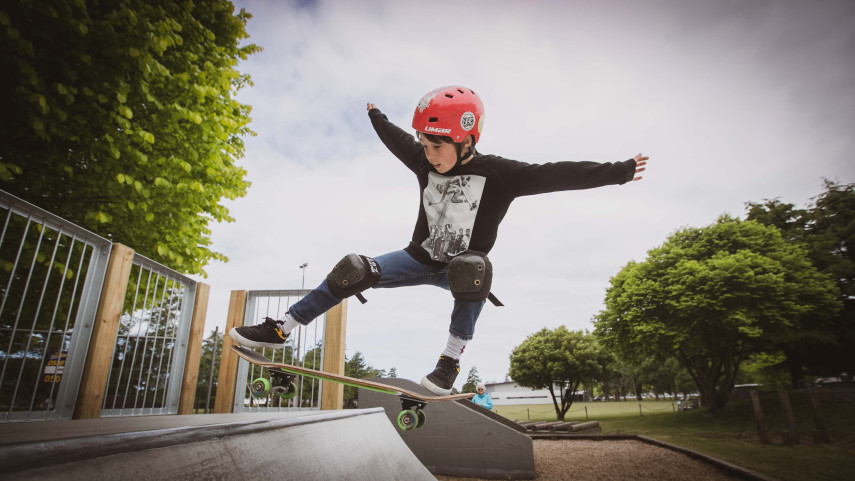 The Bishopdale Skate Jam is happening in conjunction with popular community event Celebrate Bishopdale which is being held on the main park at the same time.  
Bishopdale Skate Park's two-year revamp was supported by the  Waimāero Fendalton-Waimairi-Harewood Community Board with feedback and input from local residents.
Skateboarders now have a fresh mix of elements to choose from including a 1.65-metre hipped quarter pipe with a corner pocket, several hips with a banked extension, a double-sided pole jam and a mini ramp.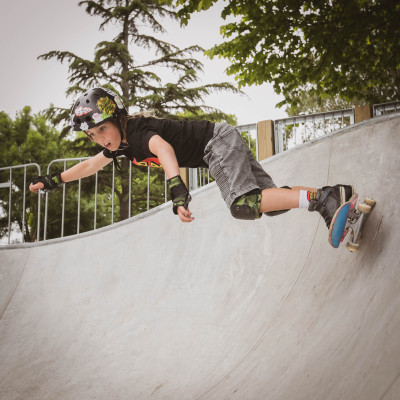 Board chairperson Bridget Williams says the upgraded design has created a welcoming space where skaters can hone their skills and try out new moves.
"The combination of new elements will appeal to beginners and intermediate-level skaters. We've created an inviting and skater-friendly area that encourages families to enjoy Bishopdale Park.
"You've got to move with the times. Skateboarding is a part of the landscape and this new-look skate park does justice to the level of skill and interest out there. It's great to see."
Installed in the late 1980's the old Bishopdale skate park was originally an asphalt roller skating area which had skate park elements added in 1996.
The team from Skate Skool will be running the Bishopdale Skate Jam on Saturday 19 November from 11.00am to 2.00pm with the support of the Community Board, and the Bishopdale Menz Shed.
Celebrate Bishopdale is on the main park at the same time. If the weather is wet both events will be held on Sunday 20 November.