Four concerts in Christchurch City Council's summer events programme have been cancelled after the country's move to Red on the Covid-19 Protection Framework.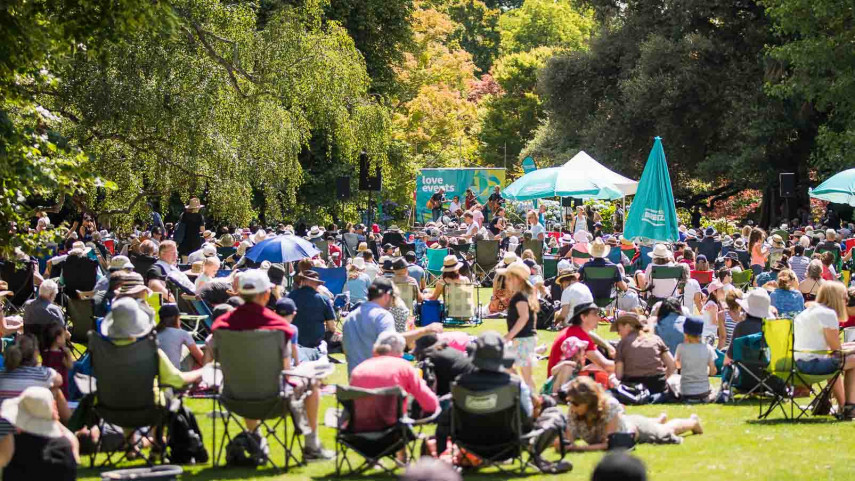 The Summer Sundays concert series was originally set to run for six consecutive Sundays from 30 January to-6 March 2022 at the Botanic Gardens.
Events and Arts Manager Lucy Blackmore says the cancellation of the first four concerts is disappointing, but necessary.
"We were really excited about showcasing so many local musicians and a diverse range of music styles. It's a shame these four concerts aren't able to go ahead under the Red setting, but the safety of our community is the top priority."
A decision is yet to be made about the concerts scheduled for 27 February and 6 March.
"We will be monitoring the situation and will make a call soon on whether the last two concerts  in the series and other planned summer events can go ahead or not," says Ms Blackmore.
"We're also looking at a range of options for the performers affected by the cancellations, so hopefully they can still take to the stage and showcase their talents later in the year if there is a move in traffic light colour."
Other events currently scheduled in the summer programme include Summer Nights, a concert at dusk on Saturday 12 March, and Family Festival on Sunday 13 March.
"We remain hopeful these may still be able to go ahead but are mindful that running events in the fast-changing Covid-19 environment is a challenge."