The public can provide comments on a proposed multi-use sports centre to replace the current Hagley Sports Centre (formerly known as the Horticultural Hall) in South Hagley Park.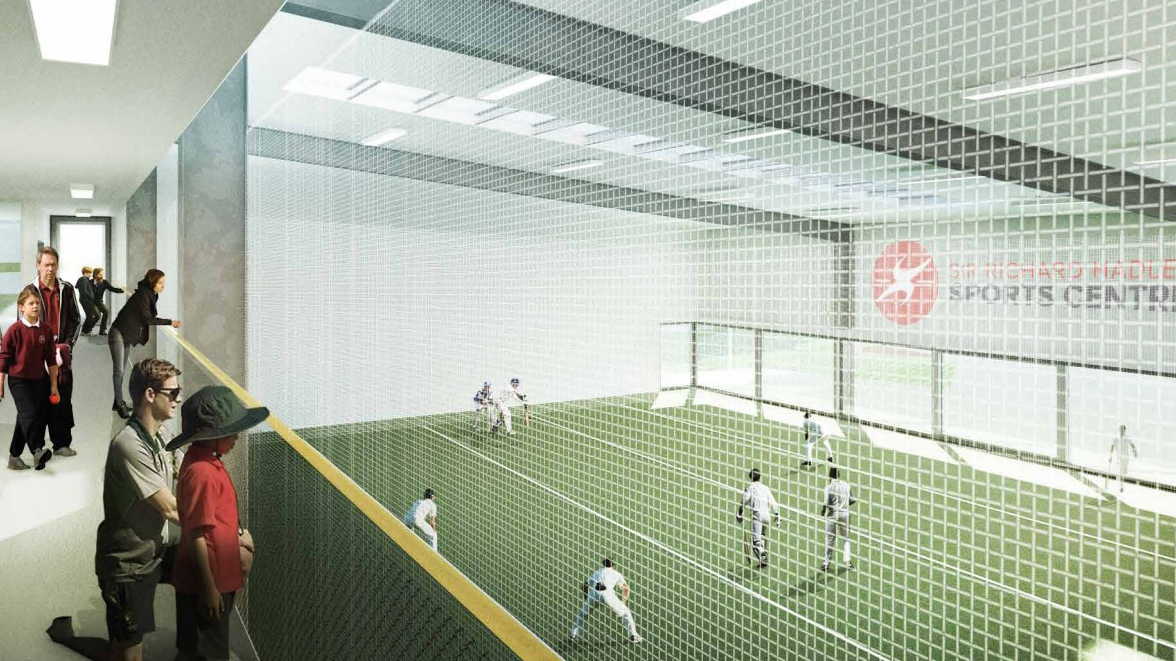 The replacement building will provide improved indoor community sports facilities for the public, including changing rooms and toilets.
Funding for it is coming from the Government's $2 million injection into player facilities ahead of the ICC Women's Cricket World Cup 2022.
The Canterbury Cricket Trust has held the lease over the park site since 2017, when it acquired the building from the Canterbury Horticultural Society. The trust plans to use the proposed replacement building for the current building's original recreation use, and primarily for indoor cricket training but to also accommodate more community sports use
In addition to indoor cricket training facilities, the new building will provide for netball, basketball, hockey and futsal training and playing.
The centre facilities will complement the proposed new changing rooms that will meet a similar organised sports and recreation need in North Hagley Park.
The Canterbury Cricket Trust proposes to name the new building the Sir Richard Hadlee Sports Centre.
Under the lease, the Council can approve the replacement of the existing building in the leased area.
You can Have Your Say on the North Hagley Park changing rooms also until Wednesday, 27 January. Or you can email your comments to engagement@ccc.govt.nz until Wednesday, 27 January.


More from the Council source here