A peak hour bus priority lane is going to be installed on Cranford Street between Innes Road and Berwick Street on a trial basis.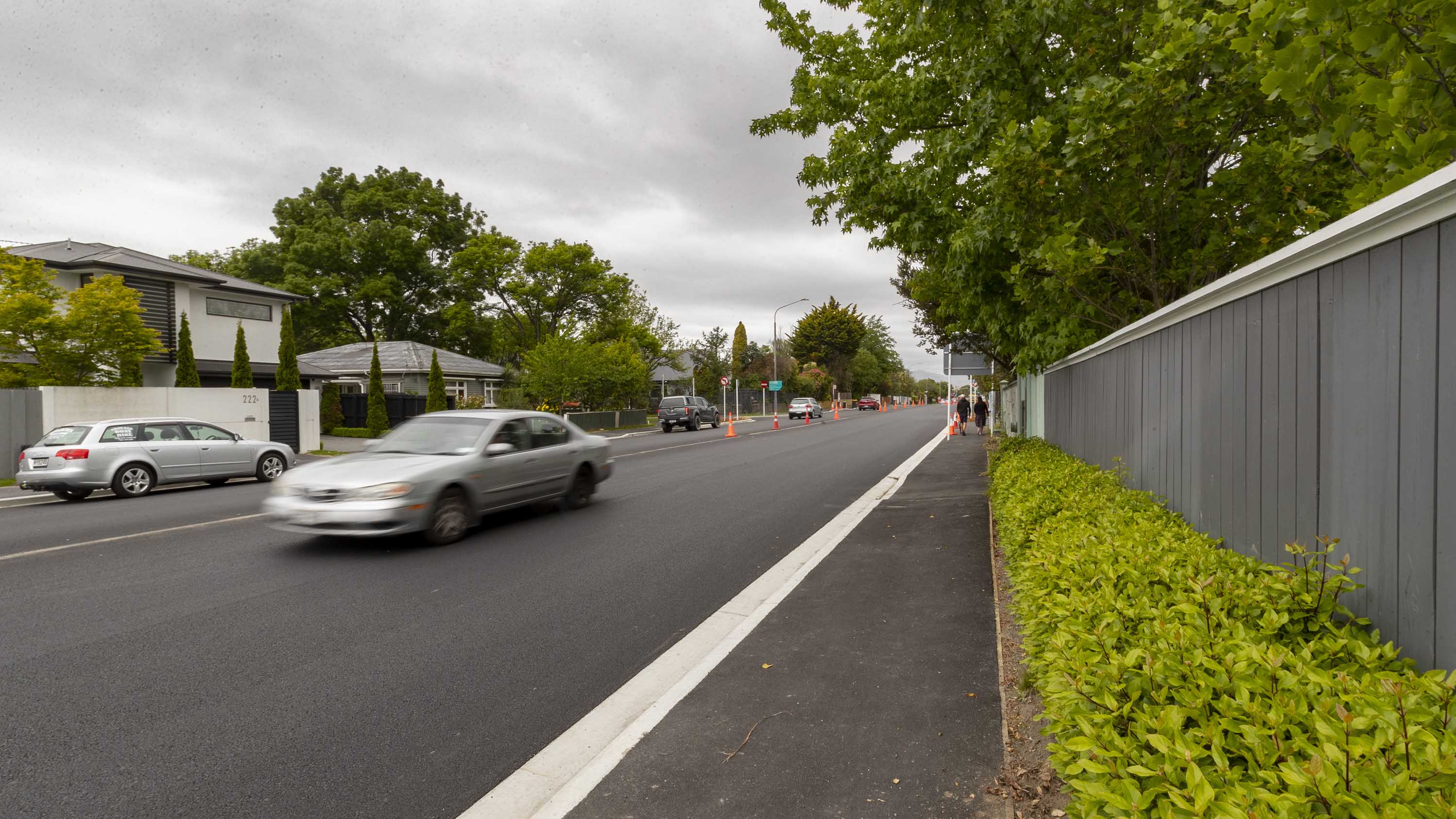 Christchurch City Council has widened that stretch of Cranford Street as part of a package of transport improvements in the St Albans, Edgeware and Mairehau areas.
The improvements are designed at managing the impacts of the extra traffic that is likely to travel through those suburbs when the Christchurch Northern Corridor fully opens in mid December.
Today, the Council agreed it would use the extra road width on Cranford Street to create a peak hour bus priority lane. The bus lane will be trialled for three months initially, beginning in February.  
On-street parking will be permitted in the bus lane outside the morning and afternoon travel peaks.
"Only a limited number of buses currently use Cranford Street but from early next year Environment Canterbury will have an express bus service using the Christchurch Northern Corridor.
"Creating a bus priority lane along Cranford Street means that we can facilitate the addition of that service and help make public transport a more attractive option for people,'' says Council Urban Development and Transport Committee Chair Councillor Mike Davidson.
"Council staff and the independent traffic expert who developed the Downstream Effects Management Plan for the CNC will closely monitor the impact the bus priority lane has on the local roads and will report back to the Waipapa/Papanui-Innes Community Board and to Council.
"In the meantime, staff will also continue to have ongoing discussions with affected residents about how increased traffic on local roads, due to rat-running, can be mitigated, through appropriate designs and temporary traffic management, if the need arises,'' Cr Davidson says.


More from the Council source here