Cuningham House, the historic greenhouse in Christchurch Botanic Gardens, will be closed for two weeks for repairs from Thursday 29 April.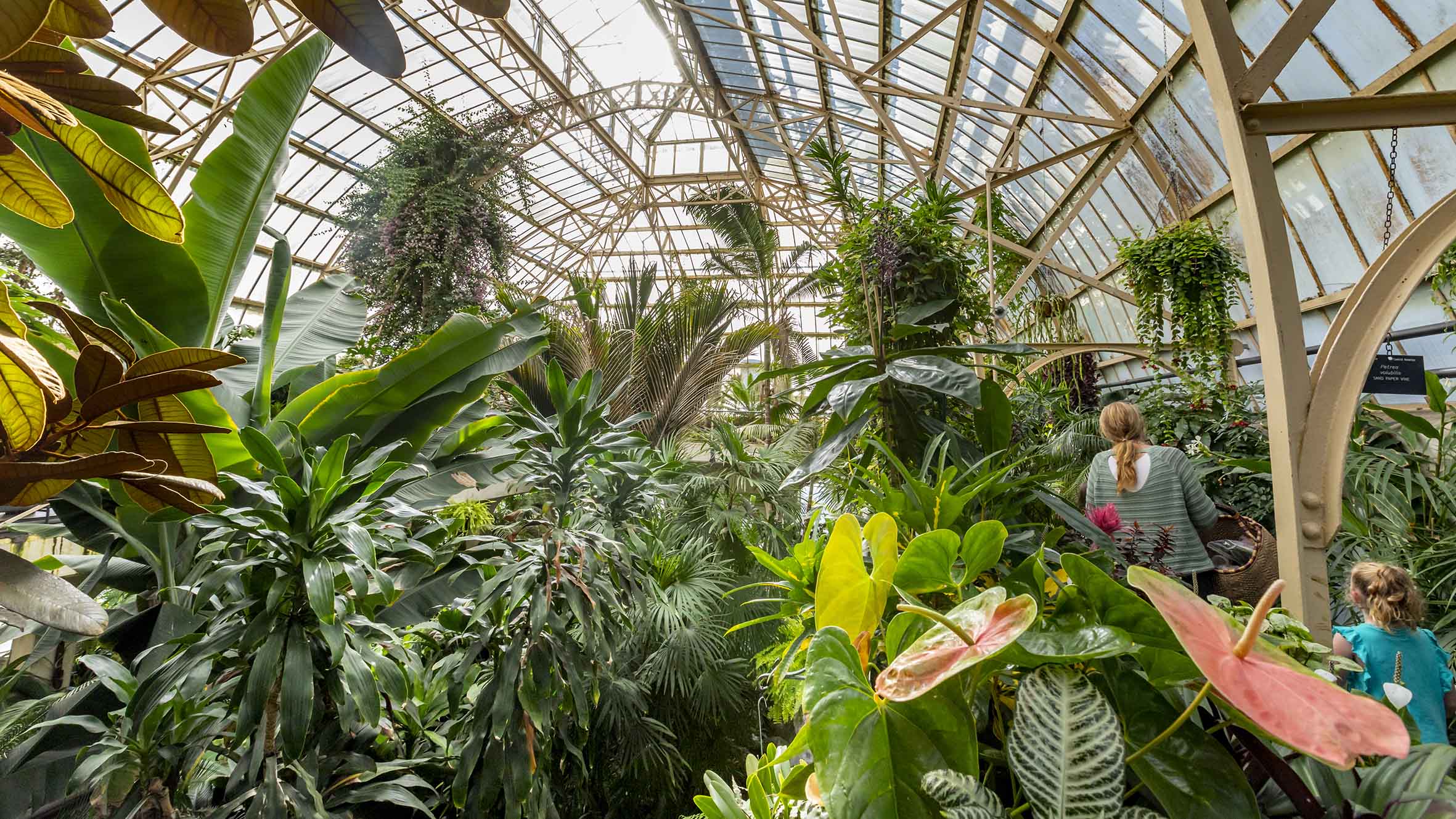 The repairs to the glass, which is ageing and cracked in places, are set to take two weeks. Instead of scaffolding, the contractors will be working from a platform suspended from a crane – a quicker and more economical way of replacing the glass. The greenhouse is due to reopen on Friday 14 May.
With its centenary approaching in 2024, the work is an initial stage in Christchurch City Council's plan to restore the treasured heritage building.
"Replacing the glass is a relatively minor task but for safety reasons we can't have anyone inside the building while the work is done," says Botanic Gardens Director Wolfgang Bopp.
"Cuningham House is very popular with visitors to the Botanic Gardens, particularly at this time of year, so we are endeavouring to get this work completed as quickly as possible."
Originally known as the Winter Garden, Cuningham House is the oldest and largest of the Botanic Gardens display houses. It opened in 1924 and was funded by a bequest made to the Botanic Gardens by Mr C.A.C. Cuningham, a Christchurch law clerk, on his death in 1915.
"There's a jungle of tropical plants in there, many of them handpicked by the Botanic Gardens curator at the time, James Young, during a plant-sourcing trip to Australia," Mr Bopp says.
"During the winter months, when some of our outdoor displays might be dormant, Cuningham House is a great destination for people to enjoy orchids, pawpaw, banana, cycads and more.
"It's an incredible slice of nature inside an incredibly ornate piece of heritage, and we know people will be pleased to see the first work get underway on what's going to be a much-needed restoration," Mr Bopp says.
With its symmetrical facade, Tuscan columns and Italianate balusters, Cuningham House falls into the style of a neoclassical glasshouse. The Council has already begun a restoration assessment to help guide the project and identify what work will be required.


More from the Council source here