The number of consents issued for multi-unit dwellings in Christchurch has risen to make up three quarters of all residential building consents this year, a new report shows.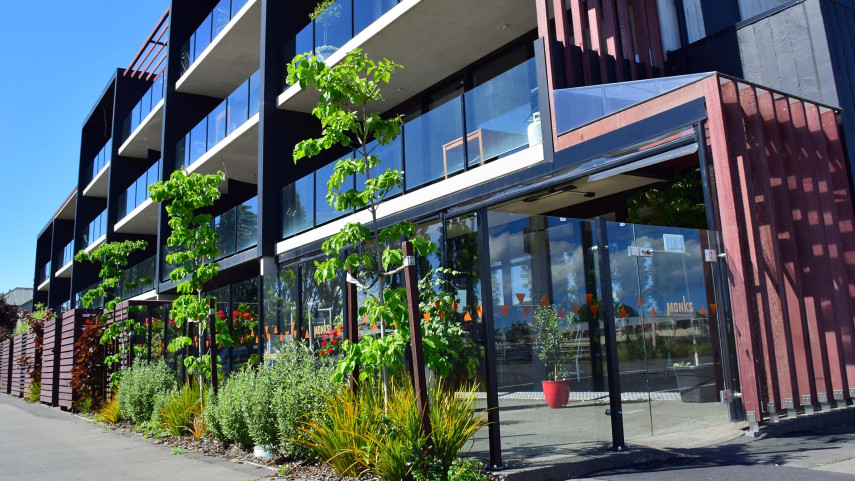 The Christchurch City Council Built Environment Report tracks the number of building consents issued, which areas they're located in and whether they are for single or multi-unit dwellings.
Last year, multi-unit dwellings made up 62 percent of residential building consents. This year they've climbed to 75 percent of the total, with 2600 multi-unit houses gained in 2022 so far.
"Residential building consents issued for multi-unit dwellings have been sitting between 52 percent and 56 percent of the total since 2017, but the figures for 2021/22 show a notable increase," says Council Head of Building Consenting, Robert Wright. 
"Developers have typically been driving this growth in intensive housing and we're mostly seeing a stand-alone dwelling being demolished and replaced by multiple units.
"These could be apartments or townhouses and they have generally been located in the central city and the central city frame, so places like Edgeware, Sydenham and Spreydon. However we could in the future see this type of building activity spread further into the suburbs," Mr Wright says. 
Multi-unit dwellings average around 110m2 and have been getting smaller over the years, the report shows. They usually have two bedrooms and carry a construction value of around $260,000 per unit.
The report also shows that while consents for multi-unit dwellings have seen big increases over the past two years, greenfield areas such as Halswell and Prestons still made up the majority of residential building consents over the past six years.
Greenfields consents were typically for stand-alone dwellings averaging around 190m2 with three bedrooms per dwelling and a construction value of between $300,000 and $400,000.