Christchurch City Council's Contact Centre has been judged one of the best in the country for the second year in a row.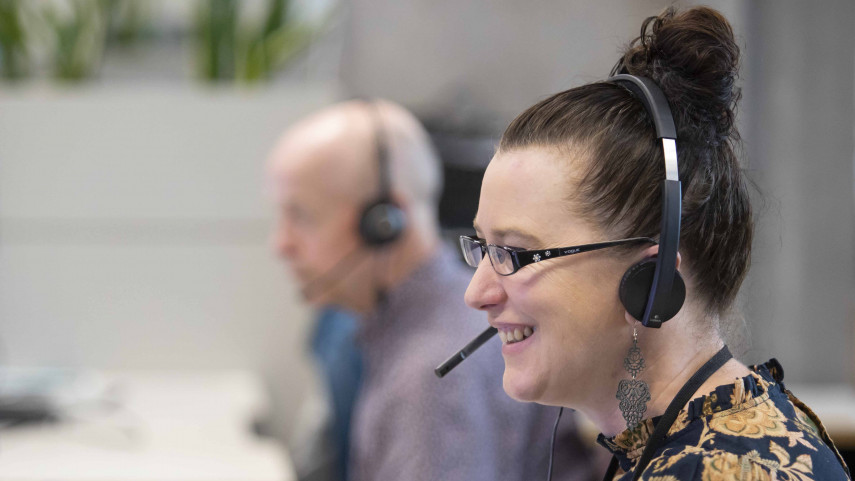 The Council's Contact Centre, which is staffed around the clock, won the public services category at the CRM Contact Centre industry awards that were held virtually on 19 November.
Judging for the award involved 'mystery contacts' testing the Contact Centre's responses to a range of pre-determined scenarios over a 10 week period. Contact Centre staff were evaluated against a number of criteria, including the personalisation of their response, their overall attitude and professionalism, and the time they took to respond.
This year's win is the second in a row for Christchurch City Council.
"The first year we won the award I was delighted. Winning for the second year shows the exceptional service that this team delivers to the residents and to our organisation,'' says Christchurch City Council Chief Executive Dawn Baxendale.
"The Contact Centre has a consistent focus on our customers and I am extremely proud of the work that every person does in that team, under the excellent leadership of our Head of Customer Services Sarah Numan.''
Ms Numan says the Contact Centre is open 24 hours a day, seven days a week, so there is always staff on hand to answers residents calls or to respond to their emails.
"We're committed to providing excellent service to the community and the team work hard to help residents with their queries. If someone calls in and we can't help them ourselves, the staff always try to at least point them in the right direction.''
The Council's Contact Centre can be reached by calling 941-8999 or 0800 800-169, or by emailing info@ccc.govt.nz. You can also check out Contact Us for a list of service centres and their opening hours.


More from the Council source here