A collaboration giving Ilam School of Fine Arts students real-world experience has netted Christchurch Art Gallery Te Puna o Waiwhetū a top Australasian design award.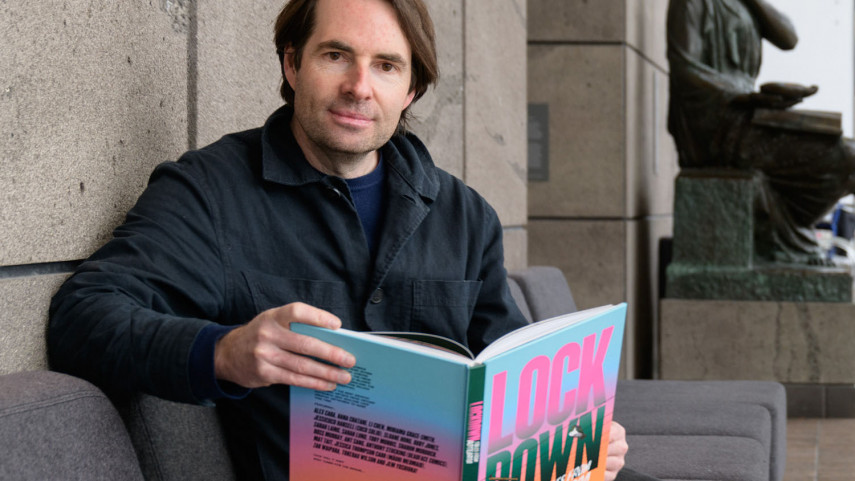 The gallery's quarterly publication Bulletin has won Best Magazine at the Museums Australasia Multimedia and Publication Design Awards.
Since 2014 Bulletin has been designed in partnership with Ilam School of Fine Arts Senior Lecturer in Design Aaron Beehre and members of his third and fourth year classes.
Mr Beehre pitched to the gallery his idea of taking on the art director role and having a small group of three or four students 'interning' with him.
"It's a rare thing for students to be involved in real world applications," says Mr Beehre.
He sets the design parameters and allows students to push against them and "hone their ideas" within that framework.
 Mr Beehre also did the art direction for the gallery's book  Lockdown: Tales from Aotearoa which won Best Book at the awards.
A second book 14 Blown Kisses/14 Ngā Tohu Aroha ka Tukuna by artist Wayne Youle was Highly Commended. 
Lockdown: Tales from Aotearoa is a collection of stories from nineteen graphic and comic artists from around New Zealand, detailing how the nation's "team of five million" dealt with five weeks of strict lockdown in 2020. 
Publications Coordinator at the gallery Sarah Pepperle says they moved quickly to put the project together after level 4 lockdown ended. "It was a beautiful and quite emotional book given what people had been through."
Featured artists include Alex Cara, Toby Morris, Ruby Jones and Sharon Murdoch. 
The awards were presented in Canberra.
The Spring edition of Bulletin will be the last for Mr Beehre, as the gallery forms a new partnership with Ara and Leon White Design.


More from the Council source here