Christchurch City Council's 2021 Annual Report shows it invested more than $446 million to improve city services, infrastructure and facilities.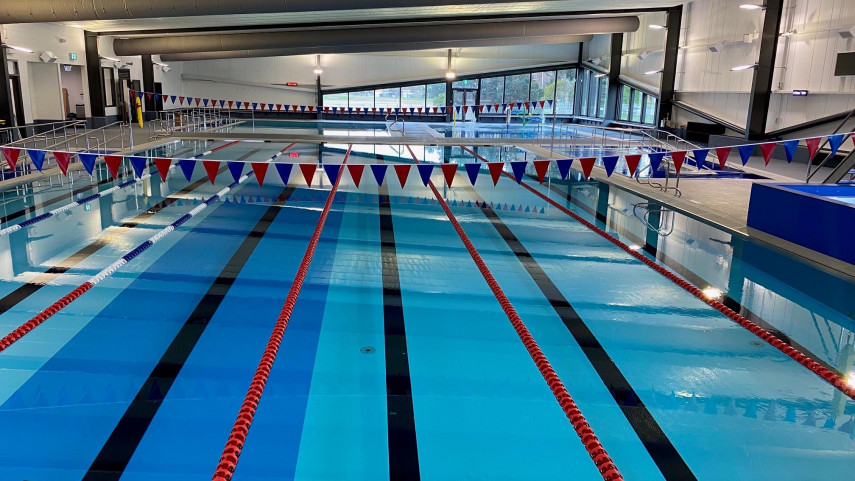 That investment helped pay for improvements in roads and footpaths, the transport network, water supply, stormwater and wastewater infrastructure. It helped pay for new cycleways, sport and recreation centres and community facilities.
Infrastructure spending included the Northern Arterial Extension, the Christchurch Northern Corridor, the Major Cycleway Routes, the Accessible Cities programmes (Hereford and Victoria streets) and numerous three waters projects.
Spending on sports facilities included Te Pou Toetoe: Linwood Pool which opened in October 2021 and work contributing to Parakiore Recreation and Sports Centre (work led by Ōtākaro Limited.)
Community facilities spending included Kohinga St Albans Community Centre, which opened in April 2021.
The report shows (at 30 June 2021):
Capital expenditure incurred during the year was $446 million (up $56 million on 2020)
Total revenue received was $967 million (down $34 million on 2020, including $557 million collected through rates (up $26 million on 2020)
Operating expenditure was $880 million (up $15 million on 2020)
Total liabilities were $2.4 billion (down $0.1 billion on 2020)
Total value of assets $15.9 billion (up $0.8 billion on 2020)
While borrowing of $36 million had been planned, to fund the shortfall in operating funding resulting from the impacts of COVID-19, the better than expected financial result meant this was not needed. The Council was also able to repay $11 million it borrowed for the same reason in 2020.
At Group level, the global pandemic continues to affect our commercial investments. Despite this, Christchurch City Holdings Limited has reported an after tax surplus of $93 million. This group includes:
Christchurch International Airport Limited, which welcomed 3.7 million passengers (down 1.5 million on 2020)
Orion Limited, which increased customer connections by a record 4,100 (1,100 more than in previous years)
Enable Services Limited, which now has a network of 132,278 connections (14,588 more than in 2020)
Christchurch Mayor Lianne Dalziel said the report, adopted by the Council today, shows a solid financial performance for the 2020-21 year.
Despite lockdowns, restrictions and other Covid-related problems, it continues to provide the services, infrastructure and community facilities the residents of Christchurch and Banks Peninsula need.
"The pandemic meant it was a challenging year. We earned less in some areas because of services being closed, the lack of international tourism and some activities being affected by supply chain problems and increasing costs," Ms Dalziel said.
"Despite these issues, we've been able to manage our finances with care and prudence across the board and have continued to provide residents with excellent services as well as invest in new infrastructure and facilities."
Pictured above: Te Pou Toetoe: Linwood Pool is one of the new facilities that Christchurch City Council invested in during the financial year ended 30 June 2021.


More from the Council source here