Christchurch City Council's 2022 Annual Report shows an accounting surplus of $183 million and capital investment of almost $436 million.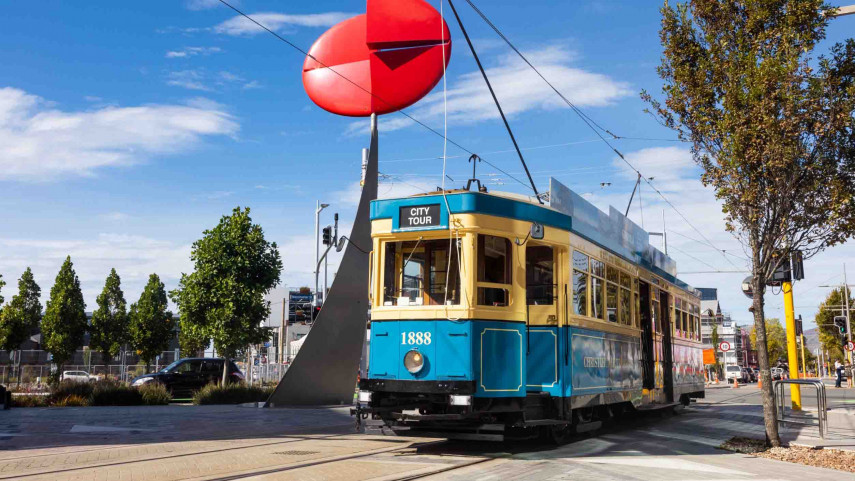 The surplus includes non-cash items and revenues funding capital expenditure and debt repayment. The non-cash items include vested assets – assets gifted to Council mainly through developed sub-divisions – and $90 million in gifted land (the Te Kaha Canterbury Multi-use Arena site). The available cash surplus of $21.9 million has been used mainly to repay debt, reducing ongoing costs.
All COVID-19-related debt has been repaid three years ahead of schedule, something Christchurch Mayor Phil Mauger says is "a significant achievement".
Just over $7.25 million was used to avoid further planned COVID-19 borrowing and just over $4 million to clear previously raised COVID-19 debt.
A further $8.3 million was allocated to other debt.
"This shows very sound financial management and has reduced future costs to ratepayers," Mr Mauger says. 
The Council invested $435.8 million in improvements to city services, infrastructure and facilities. This included work to improve roads and footpaths, the transport network, water supply, stormwater and wastewater infrastructure. It helped pay for new cycleways, sport and recreation centres and community facilities.
Transport infrastructure spending included the tram track extension, High Street improvements, construction of the South Express and Nor'west Arc cycleways, and the installation of safety barriers on Dyers Pass Road. There was also a raft of improvements to improve safety and make it easier for people to get around by public and active transport.
Work continued across the Council to prepare for and mitigate the effects of climate change, especially flood protection and control works, and stormwater and wastewater projects across the district.
Spending on sports facilities included the start of construction of the new Hornby Centre, and work contributing to Parakiore Recreation and Sports Centre (work led by Ōtākaro Limited) and Te Kaha (Canterbury Multi-use Arena).
Almost $10 million of community funding was granted towards initiatives involving volunteers.
Financial results
The Annual Report 2022 (at 30 June 2022) shows:
Capital expenditure incurred during the year was $435.8 million (down $10.3 million on 2021)
Total revenue received was $1.1 billion (up $0.1 billion on 2021, including $595.8 million collected through rates (up $39.1 million on 2021)
Operating expenditure was $900.1 million (no change)
Total liabilities were $2.3 billion (no change)
Total value of assets $18.2 billion (up $2.3 billion on 2021)
The proportion of rates income, in relation to other revenue streams, has increased over the past six years as historical earthquake-related recovery funding has subsided.
Council Group
At group level, the reported after tax surplus was $0.3 billion (up $0.2 billion on 2021).
The Council Group includes Christchurch International Airport and Enable, and in 2022 had total assets worth $20.3 billion and liabilities of $4.6 billion. It received revenue of $2.0 billion and had operating expenditure of $1.7 billion.
Finances 'well managed'
Mr Mauger says the report, adopted by the Council today, shows a solid financial performance for the 2021-22 year.
"We've had a pretty good year, considering the ongoing effects of the global pandemic and how it has disrupted international supply chains," he said.
"Because of this we've seen big cost increases and significant delays for some of our projects – most notably the new stadium, Te Kaha." 
Unexpected events, such as the fire at the Christchurch Wastewater Plant at Bromley, were also a challenge, Mr Mauger said.
"When something like that happens, that's never happened anywhere else in the world, it takes much longer than we'd like to get things sorted," he said. "Unfortunately, this had a big impact on people living in the east, where the resulting odours were very difficult for people to cope with."
Mr Mauger said despite these issues, Council finances had been well managed across the board.
"We're giving residents a high standard of service and we've continued investing in new infrastructure and facilities," he said.
"That's not to say 2023 won't be difficult, it will. We'll have to make some tough decisions because we – and our ratepayers – can't keep absorbing cost escalations year after year."