Artworks by avid adventurer and Antarctic explorer Frank Worsley sail into view on the Akaroa Museum website this month to mark the start of the summer season on the ice.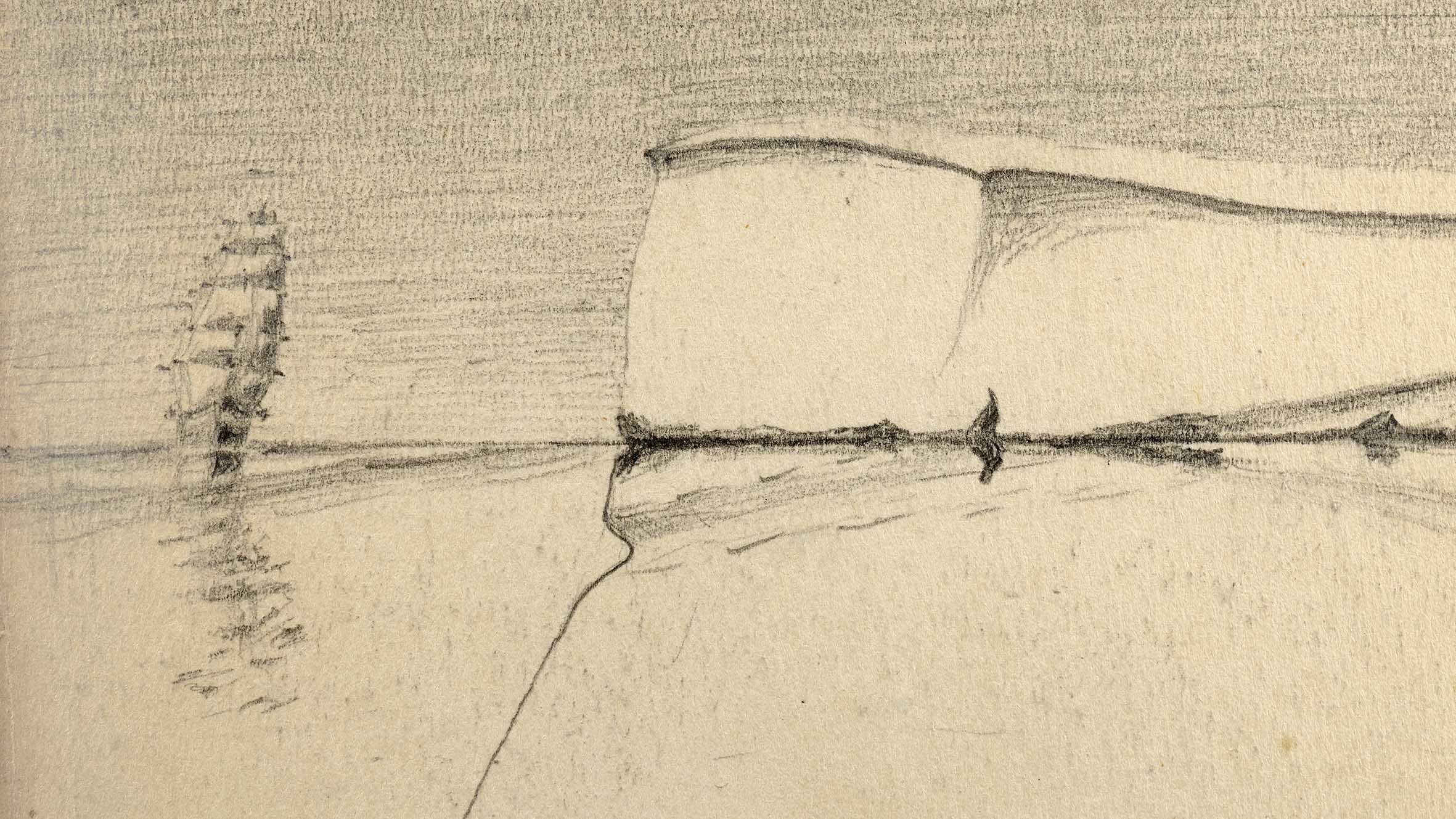 In conjunction with Christchurch's Days of Ice celebration, the new exhibition – titled This Book Belongs to Commander Frank Worsley – reveals the prized pencil drawings of the Akaroa-born seaman, navigator and Endurance hero.
Akaroa Museum Director Lynda Wallace believes it is important to share the special sketches – revealing Worsley's lifelong love of the sea – with a wider audience online.
"Our collection of rare Worsley drawings is both engaging and revealing, taking us back to the days when ships propelled by wind and canvas carried men on voyages around the world," Ms Wallace says.
Worsley – the man responsible for navigating tortuous seas to save the members of Ernest Shackleton's 1914-17 Imperial Trans-Antarctic Expedition – shares images from his sailing life.
"It's wonderful to finally be able to put these largely hidden treasures on display online," Ms Wallace says.
"Worsley ranks among our bravest adventurers. However, few know about his creative side.
"His sketches capture the vanished beauty of ships at sea, under full sail, flying across the waves."
The nautical drawings feature in a small sketchbook bearing a bookplate stating: "This Book Belongs to Commander F. A. Worsley."
Worsley, who was born in 1872 and died in 1943, steered a lifeboat, the James Caird, across 1500 kilometres of wild sub-Antarctic sea in 1916 to seek help after the Endurance was crushed by pack ice in October 1915, stranding its crew.
Apart from his thirst for adventure, Worsley also had a lifelong admiration for clippers, the three-mast merchant ships designed for speed in the 19th century.
"Not even the meanest man that ever trod a plank could be indifferent to the beauty of a clipper ship under sail," he wrote.
Ms Wallace describes Worsley as "a remarkable man".
"Even after his Antarctic adventures, he continued to push the boundaries, twice earning the Distinguished Service Order for bravery in World War One, sinking German submarines and later taking on a treasure hunt to Cocos Island," she says.
"His artwork reveals his passion for the sea and sailing, whether as a death-defying navigator and brilliant tactician or extraordinary adventurer."
Akaroa Museum in Rue Lavaud also hosts a permanent exhibition, titled Salute to Adventure, detailing Worsley's exploits.
The special online exhibition, This Book Belongs to Commander Frank Worsley, is part of this month's 10-day Days of Ice event, which runs from Thursday, 8 October until Sunday, 18 October.
It celebrates the region's unique connection with Antarctica through a range of events and activities.


More from the Council source here